TECHNICAL STUDY RESULTS
March 4, 2019
Since our last update, we have been working with a team of environmental and heritage consultants to explore the biological make up and cultural history of our lands as we aspire to continue serving the local area as a new national body. We are seeking to better know the lands we have called home for 70 years, and best prepare ourselves to move forward into this year of celebration and transition.
HISTORICAL
What's commonly known today as the "Cochrane Hill" (including Cochrane Heights, Sunterra and portions of the Mount St. Francis Retreat lands) was once known by the Stoney First Nations, who hunted along the foothills, as "Manachaban" or "The Big Hill" – a namesake shared by the nearby middle school today. Hunters would come to the hill and craft their bows and arrows from the Manachaban trees, and they could look south across the plains or west to the Rocky Mountains.
Appreciating the rich history of the space we have called home for 70 years, we wanted to gain a deeper understanding of the historical context of our land. Through a historical assessment, a PreContact (prior to the first contact with Europeans) campsite was discovered near the top of the hill along the tree line, where several items of historical consideration were found, including fire-broken rocks. While there are no items of official historical significance – that is, items that would trigger further heritage studies – we are keen to learn more about this long history and intend to partner with local First Nations experts to further explore this historic connection.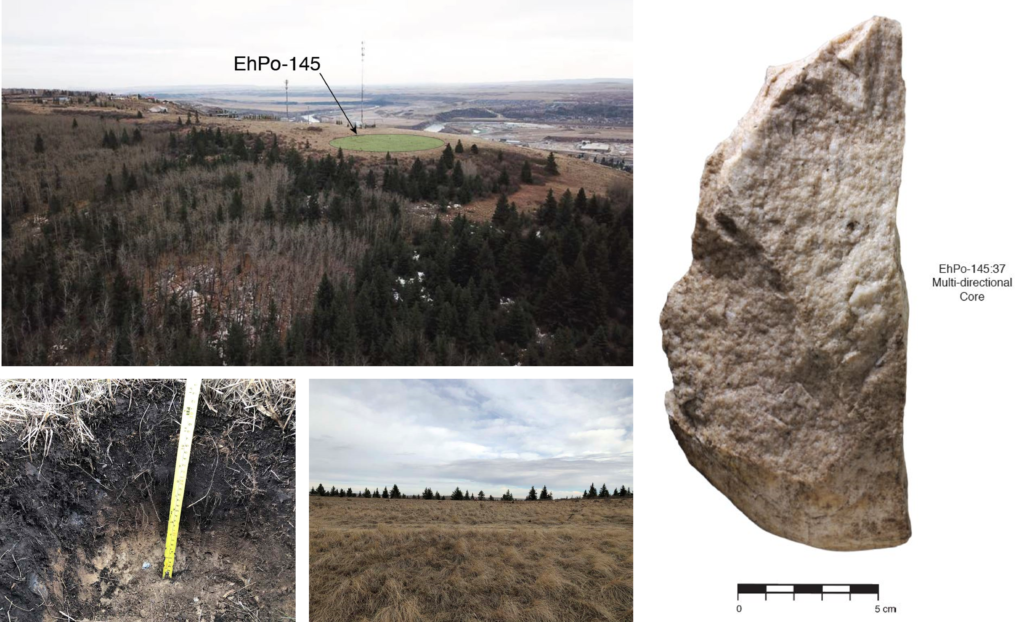 We are pleased to learn of this discovery and will share more information about it as it becomes available. Hills and mountains are sacred spaces in many cultures, including ours. We understand the deep connection the people of Cochrane have to the Big Hill and look forward to finding ways to partner with the Town to preserve parts of the Big Hill in perpetuity.
ECOLOGICAL
While we are the official owners of these lands, we know there are other species that call these lands home. Biological studies revealed that these lands are within Sensitive Raptor (such as hawks and eagles) and Sharp-Tailed Grouse ranges, and there is potential that raptor nests and leks (the communal dancing ground where male and female grouse meet) are present. We will be taking a closer look at these species in the Spring to learn more about the wildlife and vegetation found here.
ENVIRONMENTAL
We have been stewards of this land for 70 years, but we wanted to be sure the lands are as safe and pristine as they appear. After reviewing feedback from the environmental experts, we are happy to report that there were no signs of contamination found on these lands.
TOPOGRAPHICAL
Anyone who is familiar with the Big Hill understands the diverse nature of our lands – from steep slopes to sprawling plateaus. A slope study has been beneficial in showing exactly where we may consider creating various motility opportunities through the lands, and possibly beyond to create regional pathway and trail connections. We will be also be sharing the results of this work with the Town of Cochrane to assist with the localized slumpage along 4th Avenue.
NEXT STEPS
We continue to gain a better understanding of our lands and will be looking to these findings to help determine our next 70 years in Cochrane. We look forward to continuing the conversation with our neighbours as we embark on a journey of celebration and transition.