The Franciscans of Canada have been active across Canada for over 100 years and have been an integral piece and harmonizing contributor to Cochrane's rich history since 1949, when just 900 people resided in the town.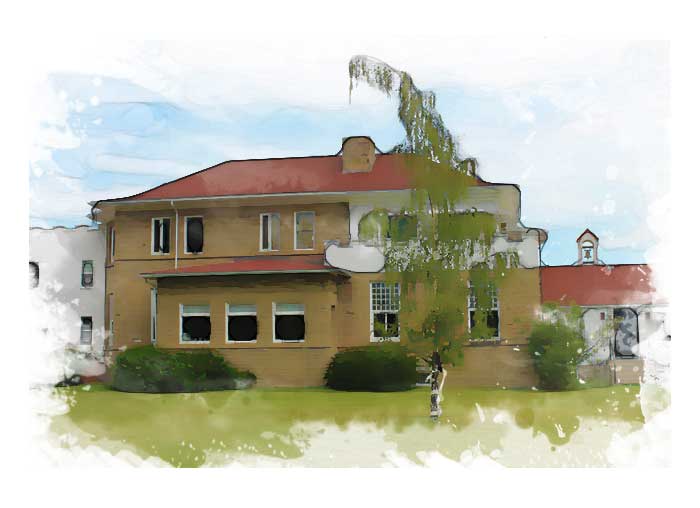 Over the last 70 years, Mount St. Francis Retreat Centre has welcomed all in the name of Christ and has served as a spiritual centre of peace, healing and prayer. The Retreat Centre has provided a space for diverse programs and services to allow people of all faiths and no particular faith "To come aside and rest awhile" (Mark 6:31) reconnecting with themselves and the Sacred. Programs and services include:
Spiritual retreats for women, men, married couples and mixed groups

Spiritual direction

12-step recovery retreats

School programs and youth retreats

Private silent retreats

Hosting other Christian churches and organizations that reflect our mission
Since its beginnings, the Franciscans have shared their values of simplicity, humility, poverty, justice, peace and joy by providing services to:
Roman

Catholic parishes in the diocese of Calgary, including pastors for St. Mary's in Cochrane from 1949-1969

Schools in Calgary and

surrounding area

Simon House Treatment Centre, co-founded by Friar Bernard Barry

Chaplaincies such as the remand centres and prisons
We look forward to the next 70 years as we strive to minister to the people of Southern Alberta, while serving the spiritual needs of our community and maintaining the traditions of St. Francis for peace and creation.
Learn more about us at www.mountstfrancis.ca or www.franciscanfriars.ca